Shakira and Gerard Pique Show off Baby Milan's First Picture
Shakira and Gerard Pique's baby boy, Milan, was born two weeks ago. The extremely attractive couple released the photo on their UNICEF website and he is so beautiful.
C/O PerezHilton
Penelope Cruz and Javier Bardem Expecting Second Child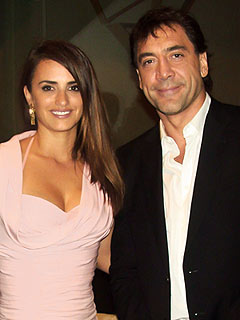 The actors have a 2-year-old son, Leonardo and are expecting their second child. Cruz and Bardem, 43 and both Oscar winners, were married in July 2010.
C/O People
Kate Middleton and Prince William Take Off To Mustique for Babymoon
Prince William, Kate Middleton, and her baby bump just took off for the island of Mustique to enjoy some relaxation and sunshine before the baby is born. Kate's parents are coming along and the Duchess of Cambridge and William are staying in a luxury villa that costs $30,000 a week. So luxurious!
C/O PerezHilton